ATM Service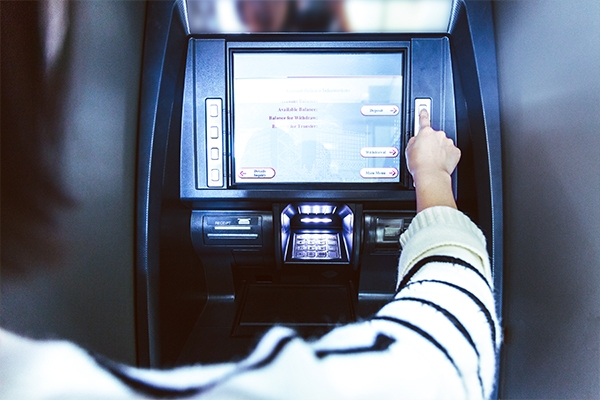 ATM facility can be availed by following customers.
Welcome to the world of Vishweshwar Bank Ltd and Rupay Debit Card in association with NPCI. The most modern form of cash is always now in your pocket. Now withdraw through any Ruypay Bank ATMs any where in India.
Any individual having a savings bank account with one name or joint holders having instructions to withdraw with one signature
A current account as a sole proprietorship or in the individual name
Period – ATM card is issued for 5 years.
Vishweshwar Bank is a member of the NFS group having access to more than 250000 ATMs.


NEVER SHARE your Card number, CV, PIN, OTP, Password with anyone, even if the caller claims to be a bank employee. Sharing these details can lead to unauthorised access to your account.
ATM Service charges are as under
अ. क्र.

तपशिल

(Particulars)

बचत खातेदार

(Saving Account Holder)

चालु खातेदार

(Current Account Holder)

1

खात्यावरील किमान शिल्लक रक्कम

(Minimum Balance)

Rs. 1500.00

Rs. 5000.00

2

प्रत्येक महीन्यातील निशुल्क व्यवहार

(Free transaction including Cash Withdrawal & Balance Enquiry per month) Other than Vishweshwar Bank ATM's


पहिले 5

व्यवहार

एकही निशुल्क

व्यवहार नाही.

3

सेवाप्रभार ( निशुल्क व्यवहारा पुढील )

(Service Charges - Above Free transactions)

Rs. 21.00 ( Cash Withdrawal)

Rs. 21.00 ( Cash Withdrawal)

10.00 ( Balance Enquiry)

10.00 ( Balance Enquiry

4

किमान रोखीने काढता येणारी रक्कम. (आपल्या बँकेच्या ATM मधून)

(Minimum Withdrawal Amount in our Bank's ATM)

100.00

100.00

5

किमान रोखीने काढता येणारी रक्कम. (Shared Network's ATM मधून)

(Minimum Withdrawal Amount in Shared Network's ATM)

500.00

500.00

6

कमाल रोखीने काढता येणारी रक्कम.

(Maximum Withdrawal Amount)

POS/ECOM

20000.00 प्रती दिन

`Limit-100000

20000.00 प्रती दिन

`Limit-100000
*( Subject to change as per bank's policy from time to time)
Charges:-
The ATM cards are issued free of cost.
Card re-issue charge is Rs.100/-
Pin re-issue (ATM password) charge is Rs.50/-